a small selection of our clients
As you can see from the brief list below, we have delivered highly technical and non-technical solutions to many clients in numerous different market places.
We believe that Global Effect has made a difference to our clients on-line success ... but don't take our word,
take a look at the sites below
perhaps arrange (through ourselves) to talk to some of them directly
then judge for yourselves
The Teahouse
A retail and wholesale internet-only shop specialising in high quality teas, largely from China.

Grown from nothing to a business with more than 20,000 customers in about 6 years based on sound internet marketing, an informative site, an exceptional product range and superb service.
Complete Window Systems UK
The dedicated bi-folds site is one of three home improvement sites within the "Complete" Group.

Established long before the internet came to the fore, this Essex-based business sets its sight on challenging the national brands, and has become very successful at it.

They set a lot of store by their ability to achieve high organic positioning with the search engines by regular monitoring and manipulation of search-engine significant content. Our support team respond rapidly to their requests for content changes to achieve this.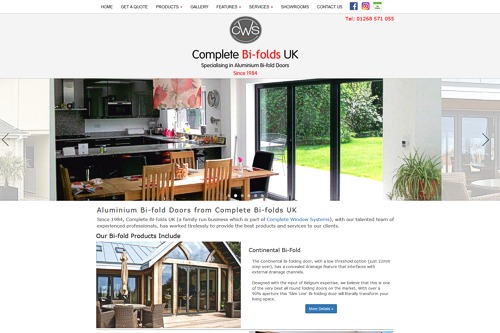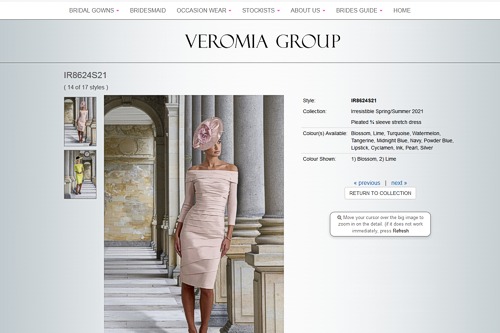 Veromia Group
Veromia is a leader in its field with seven stunning fashion collections under the umbrella of The Veromia Group. So whether you are looking for a beautifully detailed Bridal Gown, Mother of the Bride outfit, Occasion wear or bridesmaid dress they have their designers creating cutting edge designs with you in mind.

Due to the ever changing demand, their designers have created two high fashion Plus Size collections. Sonsie for the Curvy Confident Bride which is now a multi-award winning Plus Size collection and Dressed Up, a stunning Plus Size Mother of the Bride collection.
Wey Farm Outdoors
This started life as a small part of the farm's original business (as a very successful boarding kennels and cattery), selling a range of tools, heating products and fuel.

It soon evolved into a huge online store, selling everything for the outdoor enthusiast, from clothing to utensils, from tents to drones, from first aid to cutting tools, and more.

All of the contents of the site are maintained by the client using a bespoke shop developed by Global Effect, and underpinned by an online secure payment service from CardSave (a WorldPay service).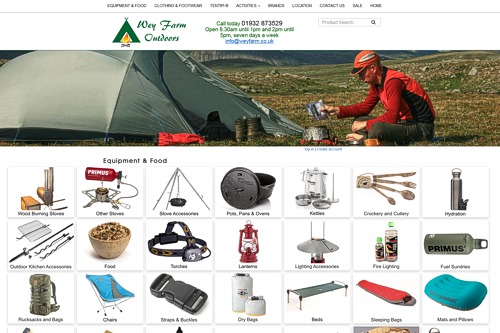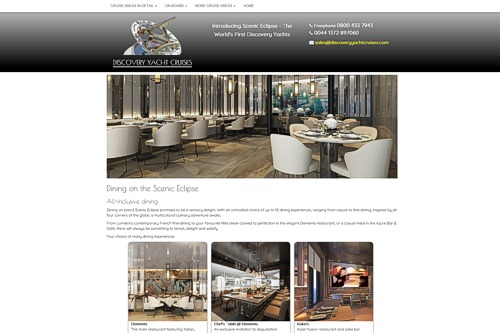 Discovery Yacht Cruises
This website highlights luxury "yacht" cruises operated by several of the most exclusive cruise lines - Ritz Carlton, Celebrity, Ponant and Scenic.

As specialists in luxury cruises, Discovery Yacht Cruises present a level of detailed information about the ships themselves, the accommodation, dining and the cruise areas in a clear, uniform way, that makes it easier for the potential traveller to compare the cruises and the services they provide.

All the variable content (dates, port information, prices etc.) is held in a database managed by the client, from which the pages seen by the public, are generated.
Alexis Twine
Alexix is a Sussex based solo vocalist.

The website is fully managed by Alexis and her team, so that new songs can be added to the songlist, soundclips uploaded, gallery images and videos added and a current calendar for future perfomances maintained.