partner and support services
In business there are some things a Company can do and some things they can't, particularly where special skills are required.
Even with something as limited in scope as the Internet, we are the first to admit that some aspects are best left to other organisations who focus exclusively on other disciplines within the Internet "family".
Consequently we have identified a number of "approved partners" and service providers whose skills complement ours
standalone website hosting and email

including:
purchasing domain names
single site or virtual private server hosting
third-party add-ons such as blogs (via WordPress or similar), broadcast email etc.
Recommended provider: 123-reg
fully integrated IT solutions
via Keybridge IT

Fully Managed & Cost Effective IT Support. Take a look at our range of support packages, including pro-active monitoring and maintenance, anti-virus, web protection and managed online back-up for peace of mind
Make your IT infrastructure resilient, secure and efficient with cloud, while also saving you money! With hosted services including Office 365, Citrix Hosted Desktops, Virtual Servers and Telephony, speak to our Team for the best solution for you.
As a Microsoft Silver Partner in Cloud Solutions, we have ample experience and knowledge to migrate and host your email solution. With Office 365 you can have the ability of an in house email exchange without the cost!.
We provide a range of specialist services for all all your IT needs including; Data Imports/Exports, System Integrations, Project Management, Training and Consultancy. Speak to a member of the team for the best solution to make your business thrive!
payment processing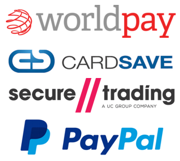 When using a third party real-time payment processing service your organisation must first establish a relationship with the service provider notifying them of your web designers status (e.g. Global Effect) - remember, the contract for provision of real-time credit card services is ALWAYS between you (the client) and the banking supplier, NOT the technical integrator (Global Effect).
We have a long and successful relationship developing payment processes via the following:
WorldPay
CardSave
SecureTrading
PayPal
database engine ... and more

Aestiva Array is the engine we use for all the integrated website services (e.g. email forms, guestbooks, secure log-in etc.) and complex interactive commercial solutions (e.g. bespoke shopping carts, internal search engines, archive management, targeted statistics gathering etc.).
It can be used to manage an entire site or to add functionality to an existing site.
Aestiva Array is complete and integrated - eliminating the need for development tools like Perl, PhP, ASP and a separate database such as MySQL or similar.
Plus, everything we build with Aestiva products runs anywhere - in tiny hosting accounts, on servers (Unix, Linux, Windows - you name it; it does it!) and it can run across multiple servers.
As far as we are aware
no other platform, web-based or otherwise, has such a broad range of capabilites.
no other product gives you a higher range of flexibility and scalability.
Also, and probably uniquely, it manages the site/user interface via individual sessions without the need to invoke "cookies" to recognise stages within a transaction process.
Not a bad function set, considering it is free to use!
See
Aestiva Array